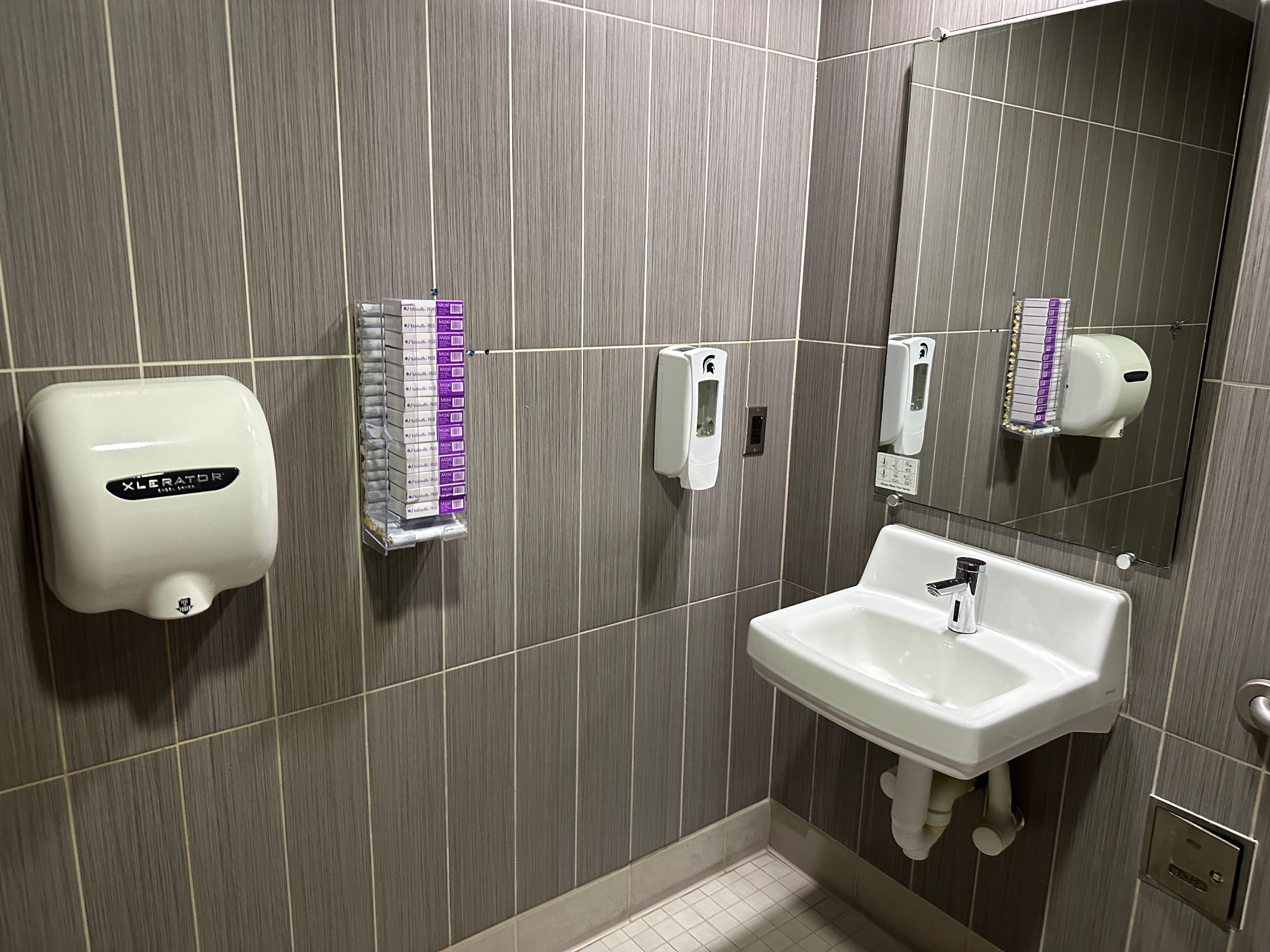 Menstrual products are a basic health necessity and the lack of access to products can take a toll on the physical health, mental health, and education of university students. MSU recognizes this need and is pleased to help create an equitable environment for all students to feel empowered about their bodies and manage menstrual hygiene safely and with dignity. 
The MSU divisions of Student Life & Engagement (SLE) and Infrastructure Planning and Facilities (IPF) are installing complimentary menstrual product dispensers in women's and all-gender restrooms on first floors (or nearest restrooms to the first floor) of student-facing buildings this winter. We expect a full implementation by the end of January 2023.  
Please note, Mission Menstruation X MSU will continue providing free menstrual products in men's restrooms where all-gender restrooms are not present. 
The Mission Menstruation X MSU student organization has worked closely with MSU throughout the research, trial and implementation processes of this initiative. We are thankful for their efforts, along with other student leaders and faculty and staff advocates, to help move this initiative to implementation. Thanks to Mission Menstruation X MSU, Associated Students of MSU (ASMSU), Residence Halls Association (RHA), Women's Advisory Committee for Support Staff (WACSS), Gender and Sexuality Campus Center (GSCC), and Women*s Student Services for their continued support of menstrual hygiene for MSU students.  
Below is the Google pin map of complimentary menstrual hygiene product dispensers available to MSU students. You can click on a pin for more information. You also can click the left-side menu to see a full list of locations.