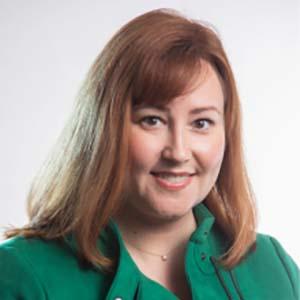 Kat Cooper
(She, her, hers)
Chief Communications Officer
Address:
550 S. Harrison Road
East Lansing , MI 48823
What I do:
Kat Cooper is director of communications for the Division of SLE. During her tenure at Michigan State University, she has served as marketing and sales manager of the MSU Union, communications manager of Auxiliary Resources and of Auxiliary Enterprises. In 2010, Kat was named as one of their "10 over 10" award winners by the Lansing Chamber of Commerce.